Just a quick (but very important!) one here, guys.
Remember VIPAnon?
Remember VIPAnon's post on the boards?
And remember what Q said?
The picture will be the signifier.
The signifier will 'force; the Q.
Well… VIPAnon just came back, and posted his official photo with President Trump: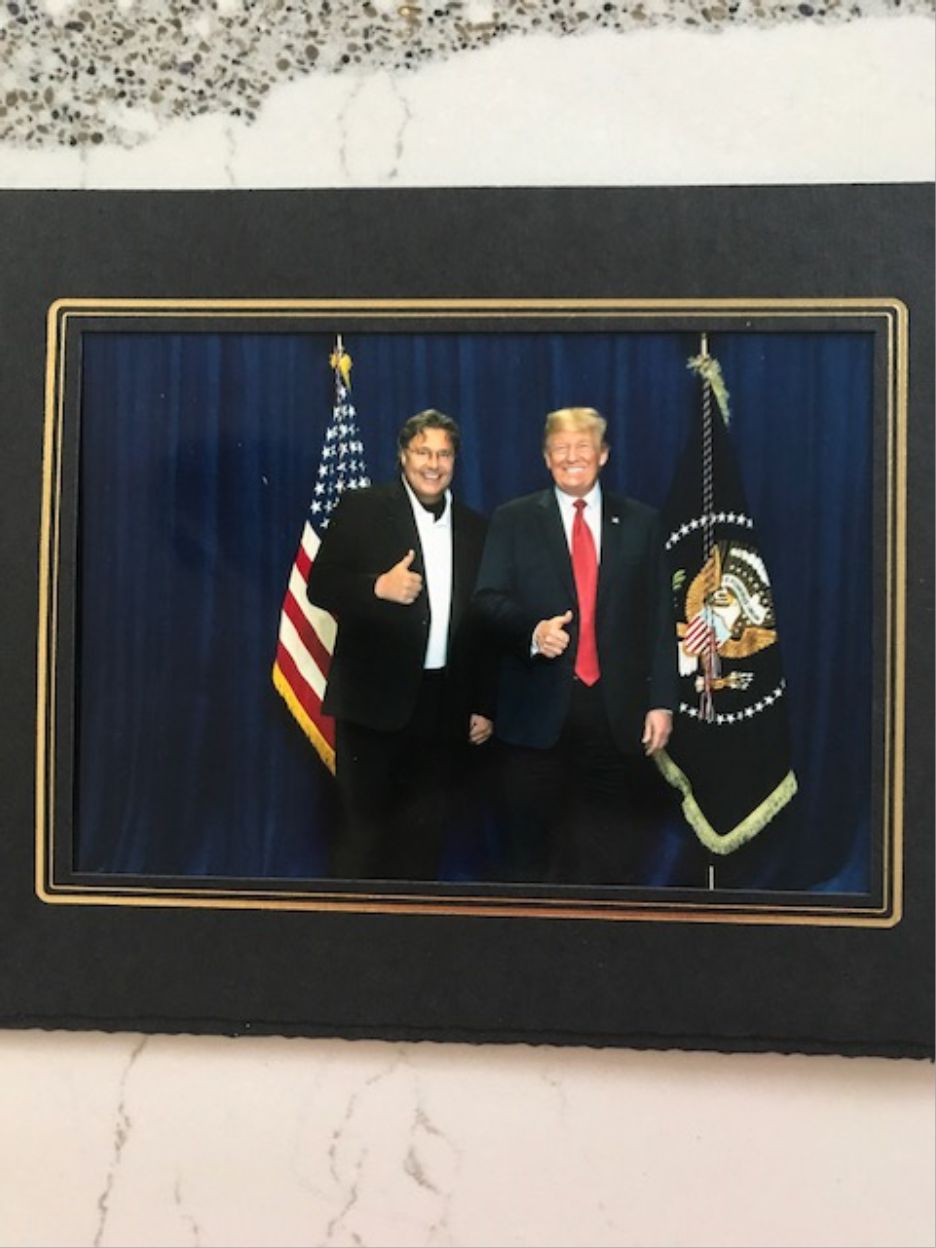 And notice the (((+))) on the back of the photo.
Q+ just confirmed that he is #POTUS, folks.
Maybe we should start calling him #QOTUS?
Let's see who gets to ask the question and force the topic onto the world stage.
(((WWG1WGA)))
---
Thanks so much for reading and sharing my articles today!
Guys, POTUS just confirmed that he is Q+. We are on the verge of the #GreatAwakening going mainstream, and your support is more important than ever! Gab just lost their Paypal and Stripe Payments integration, so I can't take donations through Gab right now. The site will remain online for the foreseeable future, but every dollar definitely helps me do what I do.
And one way you can support my efforts with the site is through the purchase of a shirt or an awesome QAnon Hat, which you can order in the Neon Revolt Shop! These hats are great, with 3D puff embroidery, and I'm working with great manufacturer to get these made and distributed. People love the hats when they get them.
Shirts are still available in the sidebar, too, naturally.
Thanks so much for your continued support through this wild ride we call Q!