What do you call a "bomb" that can't explode?
DO SOMETHING?!?!
And a mere two days later…?
Ahhhhhh, if only the #LunaticLeftists among us were only so hard to trigger.
---
In case you've been living under a rock for the past 24 hours, the #LegacyMedia exploded (pun fully intended with about as much nuance as a Frazetta painting) this morning with reports that "bombs" had made their way (or were on their way) to the offices of CNN, and top Democrats like Eric Holder, Barack Obama, Hillary Clinton, "Noodles" Wasserman-Schultz, and more – and this, just mere days after a "bomb" had somehow found its way into Soros' own mailbox, like some kind of lethal hermit crab finding a new shell.
Why, Jim "#DearDiary" Acosta even took to tweeting out photos of one bomb…
And this is about where the problems started for #TheNarrative these deranged Dems wanted to push for the day.
See, some people are harder to gaslight than others.
And the first question that popped into the minds of many was…
"Wait, you stood around, handled it, and took pictures of it before evacuating??"
The second question, and perhaps the more important one was…
"Hold up. If that went through the mail system why aren't the stamps invalidated??" Can you even ship that heavy a parcel for SIX stamps!?"
But before the calm, rational Patriots could even finish their thought, the manlet spawn-of-Soros had an AMAZINGLY well timed Op-ed pop up in Carlos Slim's failing rag:
Bombs sent to my father, George Soros, and to former President Obama and Hillary Clinton are a result of our politics of demonizing opponents. By Alexander Soros Mr. Soros is the deputy chairman of the Open Society Foundations. On Monday afternoon an explosive device was delivered to my father's home north of New York City.
Oh wow, what a coincidence!
On Monday afternoon an explosive device was delivered to my father's home north of New York City.
Don't worry. He's not escaping justice that easily. And rest assured, there's a special circle in Hell reserved just for the likes of him.
We are all grateful that no one was injured, and grateful to those who kept us safe. But the incident was profoundly disturbing — as a threat not just to the safety of our family, neighbors, colleagues and friends, but also to the future of American democracy.

My family is no stranger to the hostilities of those who reject our philosophy, our politics and our very identity. My father grew up in the shadow of the Nazi regime in Hungary.
Oh yeah, about that:
But the lessons of his early life never left him. His biggest philanthropic endeavor, the Open Society Foundations, played a leading role in supporting the transition from Communism to more democratic societies in parts of the former Soviet Union and then expanded to protect democratic practices in existing democracies. My father acknowledges that his philanthropic work, while nonpartisan, is "political" in a broad sense: It seeks to support those who promote societies where everyone has a voice.
Well, that's one way to "frame" it, just like how dear old pops framed his formative years above. How about you talk about the Tavistock institute and its "torture research" next, Alex?
I am under no illusion that the hatred directed at us is unique. There are too many people in the United States and around the world who have felt the force of this malign spirit. It is now all too "normal" that people who speak their minds are routinely subjected to personal hostility, hateful messages on social media and death threats.

It is also all too normal that organizations doing important pro-democracy work face existential threats simply because they accept support from the foundations my father started. And all too normal that political leaders who swear an oath of office to protect all citizens instead pursue politics of division and hate.

We are far removed from the days when Senator John McCain rebuffed his own supporters during the 2008 election to patriotically defend his opponent, Mr. Obama — all because he believed that the health of our democracy was more important than his personal political gain.

We must find our way to a new political discourse that shuns the demonization of all political opponents. A first step would be to cast our ballots to reject those politicians cynically responsible for undermining the institutions of our democracy. And we must do it now, before it is too late.
Ah, the #SpiritCooking rituals didn't prepare you for this (now inevitable) fate. It's almost like the Father of Lies lied to you or something. Whodathunk!
Of course, this all backfired, and pretty soon calm, rational patriots had their Cabal-antenna up. There were too many inconsistencies. There were
And as if , hour after hour, the reports poured in, and while the common sense  the Twitterati took to the internet to express their rage.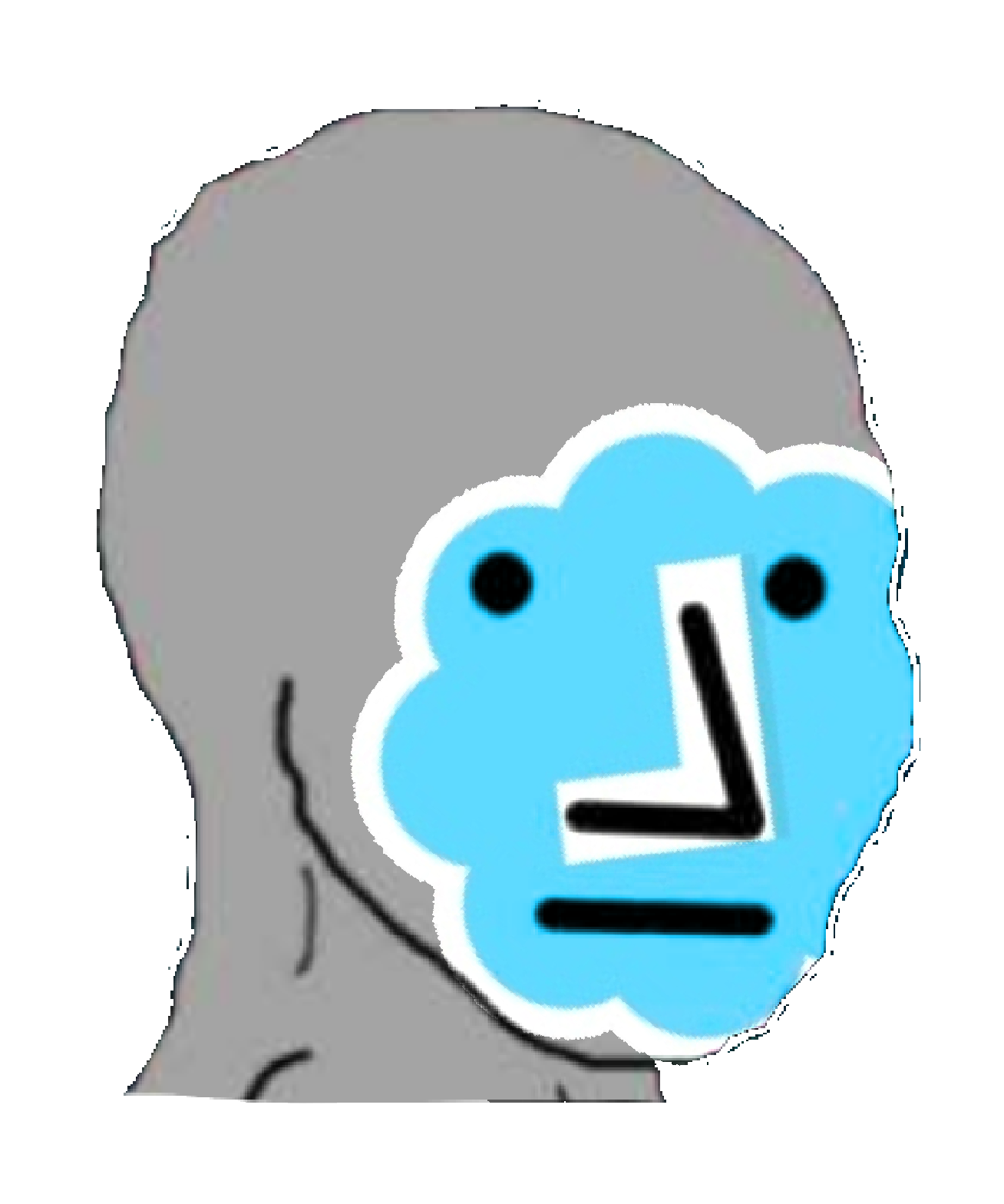 (Be forewarned, though. Some of these are pretty #NPC-tier):
Paid #Resistance-Shill Ed Krassenassenass decided to try and roll out the #MAGABomber hashtag early, and the unelected technocrats/pedo-protectors at twitter helped him by keeping the hashtag trending at #1 for most of the day.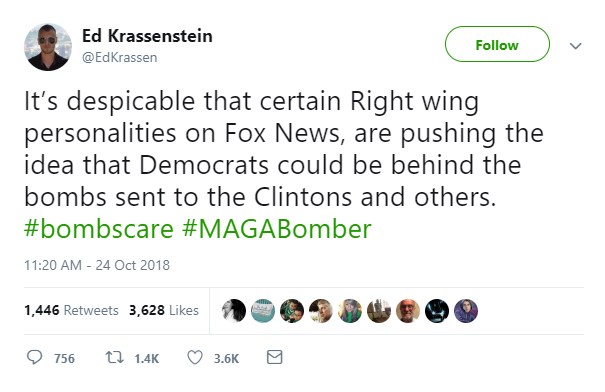 But where Ed is, you can bet his uglier, ganglier brother, Brian Krassenassenass won't be far behind!
The frothing, irrational rage continued all day in the Leftie Twittersphere.
Their logic in a nutshell?
But the #BlueCheckmarkBrigade was upset to find many, many, many, many, many patriots calling out the irrational, hyperbolic rhetoric of the #LunaticLeftists ON THEIR OWN HASHTAG! 
How dare you, right-wingers! How Absolutely DARE YOU question #TheNarrative because you noticed inconsistencies.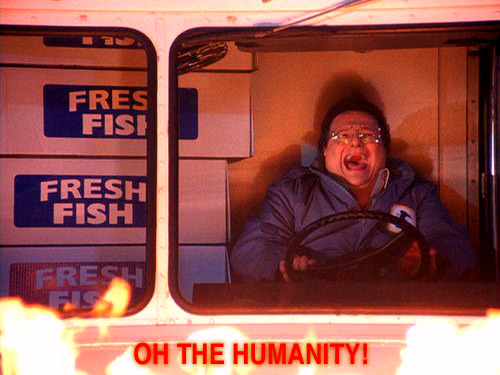 Now, #RatTailTravis –
who spent most of the day lurking on my Gab page because I called him out in my Frank Giustra article yesterday, did, I think, the most retweeting of Leftist talking points I saw on Twitter all day.
(Mostly because he's incapable of formulating an original thought in that empty vacuum he calls a skull).
Note the modus operandi. It's all shame-based politics. It's not genuine inquiry.
Genuine inquiry asks:
Where did these bombs come from, and why? Huh, why do those wires not complete a circuit?
 Irrational narrative pushing goes:
IT WAS THE REEEEEEEEEEEEEEEEEE-PUBLICANS HOW DARE YOU QUESTION IT YOU VIOLENT RACIST BIGOTS YOU'RE DESTROYING THE VERY FABRIC OF AMERIKKKAAAAAA!!!!
Amazing how the tactic doesn't work against those immune to Leftie shame – which is, increasingly, the ENTIRE CONSERVATIVE MOVEMENT OF THE US.
What did I say, yesterday, RatTail Travis? You should revisit that part about "confirming your bias?"
I say "you should" but you look awfully busy, what with all the longing glances you were exchanging with #CyanidePhil today.
Yeah, Cyanide Phil didn't like that infographic I posted very much at all.  Now that's what I call living in someone's head #RentFree.


Full size: https://www.neonrevolt.com/wp-content/uploads/2018/10/dd2f4ba9cf4901fb120ba6610c6c6ebcc77b73be7fe7fa5f29b91ce5bd6f2cb0_compressed.jpg
Now, I can understand if the above graphic was too challenging for Cyanide Phil. After all, it's very hard to understand how multicolored lines can connect related concepts, and visually represent relationships.
I'll try to bring it down to your level, Phil.
HRC EVIL WITCH
ORANGE MAN COME TO SLAY EVIL WITCH.
HRC ORDER FIRE-BOOM-STICK TO WARD OFF ORANGE MAN.
HRC SEND FIRE-BOOM-STICK TO OTHER WITCHES TO HELP.
BUT FIRE-BOOM-STICKS HAVE NO BOOM!!
HRC BLAMES ORANGE MAN FOR FIRE-BOOM-STICKS.
BUT NO ONE BELIEVE HRC BECAUSE EVERYONE NOW KNOW SHE WITCH.
But seriously, I'll just repeat what I posted on Gab:
Ah, RatTail.
You should have known better.
FISHING IS FUN!
Then, #Anons got a good look at the photos of the bombs and noticed something… something truly special.
Full Size: https://www.neonrevolt.com/wp-content/uploads/2018/10/c113c8b32e6762b2e6476ad3e13c64d92d9d881970735626bc71d862d43652b1.png
THE CLOCK ON IT DOESN'T EVEN HAVE AN ALARM. 
I posted this on Gab, and it went absolutely viral.
@Thomas_Wictor picked it up and said:
Tom, needless to say, had some very interesting things to say about all of this earlier in the day:
Hmmmm…. WHO BENEFITS?
Gonna have to think real long and hard on that one, Tom. KEK.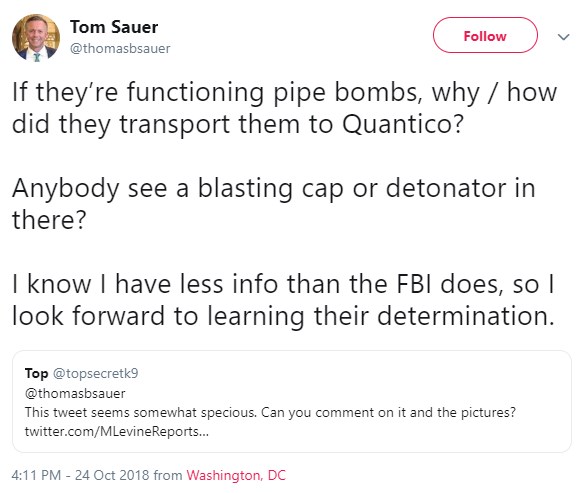 So yeah, former Naval bomb disposal guy saying these are fake bombs. More "movie prop" than explosive.
That didn't stop Kyle Griffin from trying to spin it otherwise: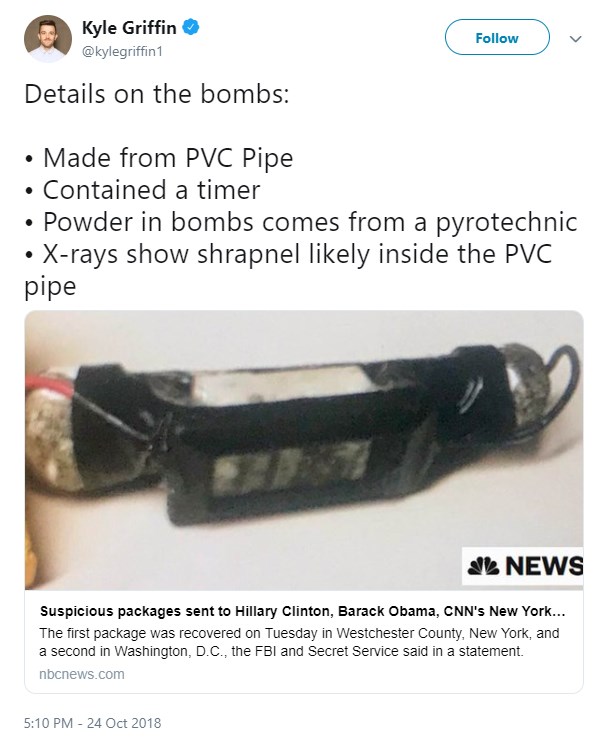 Okay, folks, let's break this down.
It's a tube filled with over-the-counter fireworks filling and glass.
Aaaaaaannnd, no circuit, no blasting cap, and connected to a clock with no alarm functionality.
And which was never even sent through the mail.
"Convenient" omissions, wouldn't you say?
Anon gives us a breakdown of what a real letter bomb looks like"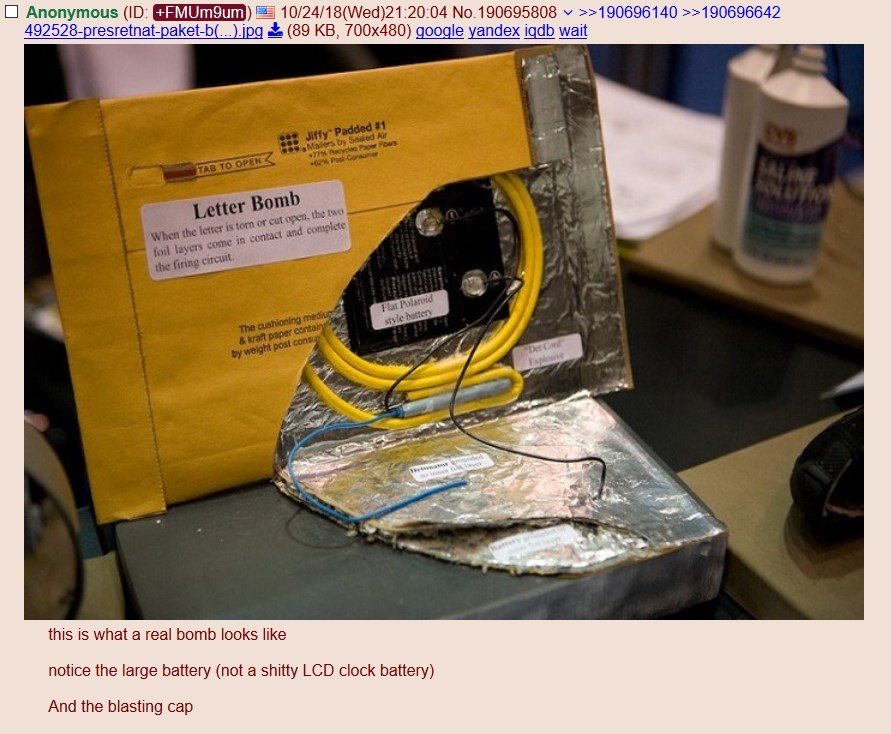 Other anons noted:
It's almost painful to watch, right?
Did… did the Democrats actually expect this to work?
But I'll refer you back to HRC's tweet from two days ago.
DO SOMETHING!
That smacks of desperation.
Making these movie prop "bombs" wasn't a power move. It was a desperate one.
Sperry had some good thoughts, worth reviewing: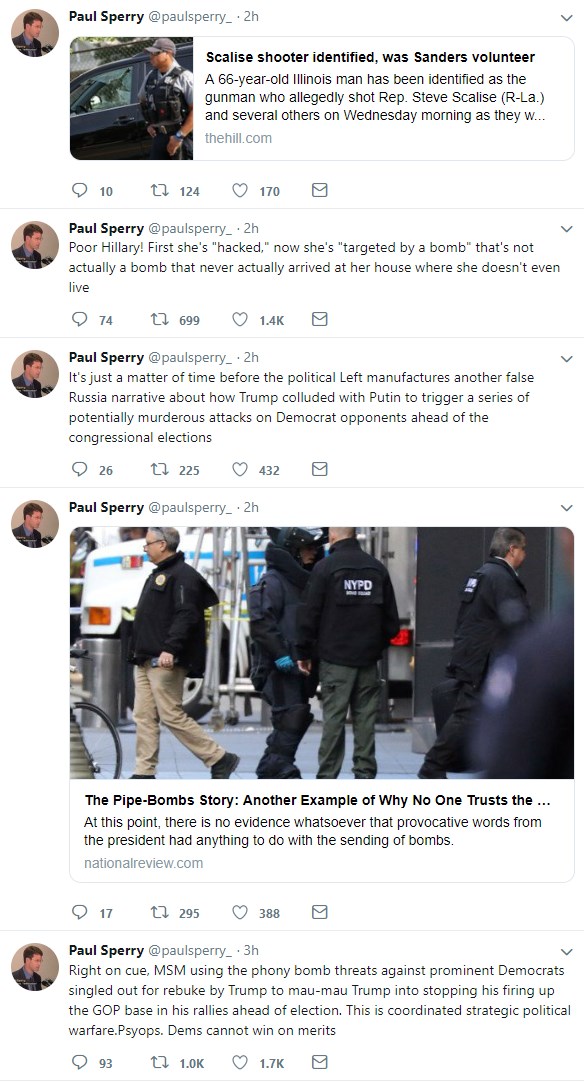 James Woods noted:
And later we would find out:

In case it isn't completely obvious by now, what the Dems pulled today was DESPERATE Wile-E-Coyote crap. They really expected it to work because, as Q has said, you're "the fly" and they're "the feeders." They expect you to eat whatever garbage they're serving up, unquestioningly.
But the hashtag revolt I saw on twitter today gladdened my heart. I encourage you to take a look. Search the #magabomber hashtag on twitter just to get a sense for how much resistance there is now to this Leftist BS.
Why, the only way to make this kind of thing credible right now would be to genuinely act on it. On Gab, I said: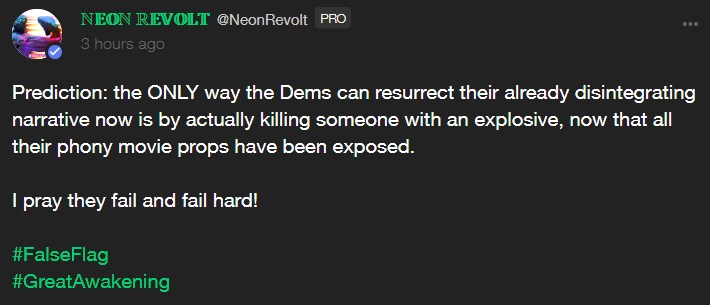 But make no mistake, Trump and the good men and women of our law enforcement will find exactly who did this – hopefully before it gets to that point.
Because, at the end of the day, we all know the real culprits here are none other than evil members of the #Bombocrat party.
---
Happy to say that the Redbubble store is up and running again, so if you're in the market for a new shirt, definitely check out all the offerings. And as things cool down, maybe consider something with a longer sleeve, like this Men's Baseball ¾ T-Shirt, or the Zipped Hoodie!
Thanks so much!