I was going to include a quick blurb here about the current state of the site, but instead, I'm including that at the bottom of this article, because these drops, though few, are explosive!
If you're getting the 404 issue – you're going to want to read on below after the drops.
But one more quick update before we get into the drops.
ARM, from last night's drops, stands for Anti-Trump Resistance Movement:
Thanks for clearing that up for us, #Anons.
Okay, let's take a look at the drops!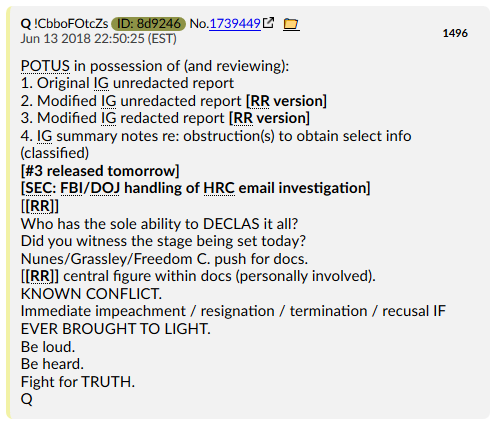 So we're getting the heavily redacted version of the #IGReport later today.
The House Freedom Caucus will then push for an unredacted, declassified version – because all these redactions will indicate a profound conflict-of-interest, and subsequently lead to the firing or Rod Rosenstein. After all, he's the guy they implicate, and he's only censoring all this to save his scrawny behind!
What #QAnon needs from us now is to CONTACT OUR REPRESENTATIVES.
Q needs every single one of us calling our rep, demanding a declassified IG report – I'd say starting around 1, maybe 2 in the afternoon, EST.
Don't ignore this. If you don't PUSH for this, it's not going to happen. We need every voice in Congress screaming for declassification, and the only way that happens is if YOU, their constituents, demand it.
Don't know how to contact your rep?
It's easy. Just go here:


www.house.gov
When you call, you won't speak with the Rep directly. (Come on; they have people for that). You'll be speaking to a staffer who will ask you why you're calling today, so just be as direct and clear as possible.
Here's a sample script, if you're afraid of not knowing what to say:
Hi, my name is __________, and I'm a constituent living in the Representative ________'s district. I'm calling today to demand the Representative tell the President that he needs to declassify all the info in the IG report that was just released today, immediately. We need the original, unedited, unredacted version. We absolutely need to know what's in this report, and no one should be able to hide behind redactions!
That's the Rightie version.
If your Rep is a Leftaroonie, you can say this:
Hi, my name is __________, and I'm a constituent living in the Representative ________'s district. I'm calling today to demand the Representative let Trump know that he hide behind redactions! He needs to tell the truth, and there's no way that can happen if this report is redacted by all his little scheming Russian buddies. If we don't declassify this IG report, if we don't get the original, unedited, unredacted version, there's no telling what damage he can continue to wreak on our Democracy!
Of course, this is like freeform jazz. Feel free to improvise.
The staffer will hear you out, taken down some information like your name, where you live, and possibly some other contact information. In a few weeks, you'll probably get a letter from them explaining how they handled your concern. Standard practice.
But the point is: you've got to let them know the explicit will of the people, TODAY.
It's time to become the #RoaringMajority.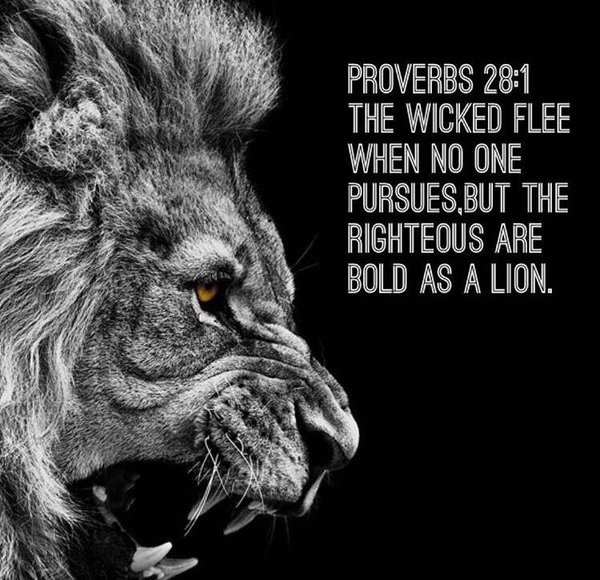 This is a real linchpin moment. Don't let it pass you by! Our future depends on us, taking action, today.
After all, the Stage is Set!
"I think it's going to put a lot of the missing pieces in this giant puzzle together," House Judiciary Committee Chairman Bob Goodlatte, R-Va., predicted Wednesday on Fox News' "America's Newsroom."
"I think it will be a lengthy report and a careful report," Sessions said. "I think it will help us better fix any problems that we have and reassure the American people that some of the concerns that have been raised are not true."

"If anyone else shows up in this report to have done something that requires termination we will do so," he concluded.
Sessions ain't even signalling here. He's straight-up spelling it out for us. RR is finished!
Hmmm… Think United.
I don't think this is a recent image, guys, and when we check on the #QClock… look what we get!

No, this isn't the "tarmac meeting," That happened on a private jet; not a commercial United flight.
At least… not that tarmac meeting.
Besides, this is a Boeing 737:
That car itself is also a Mercedes S-class, and it looks like it's parked in a hanger – meaning it's probably San Francisco.
So who was in San Fran? And who were they meeting with?
Q mentions "Think image drop."
What image?
This image!
And she's in Hanoi, Vietnam in this pic.
Would that require a layover in San Fran? Or maybe she left from San Fran?
I think we have a potential candidate for who was on that plane. She does fly commercial, after all.
And that photo was taken in August of 2015…
Which would be before Justice Antonin Scalia's death in 2016!
Go to day [9] on the clock. Apr 15th drops:

Q then adds:

So did Ginsburg meet with Brennan, in order to sign off on the plan to not only assassinate Justice Scalia, but step down herself, and allow Loretta Lynch to fill her Supreme Court seat?
Is this a photo of the "reporter" who was there to capture it all?
Look again at the photo Q dropped tonight:
Who does that gal on the right look like to you?
You know… I wondered why she was given such a prominent position at "The Red Dinner." (Sorry, Game of Thrones reference. I don't even watch that stupid show).
But Trump never misses an opportunity to signal.
Ladies and gentlemen – and I feel pretty confident in saying this – meet the reporter who caught it all.
Maria Bartiromo!
Don't forget to call your Representative
---
Hey, if you liked that post, did you know you can now support Neon Revolt with a Gab Subscription, a Crypto donation, or a One-Time Tip?
Just head to https://neonrevolt.com/donations for instructions!
And Thank You! This site can't happen without your continued support! But rest assured, together, we are changing the course of history!