Guess who's baaaaaaack!!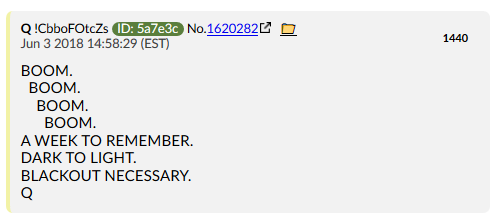 And he brought a ton of #BOOMS with him!
I'm sure more #QAnon posts will be forthcoming, but I just wanted to send up a flare and let everyone know that Q is back, right now.
Wonder if he'll explain why the blackout was necessary.
I'm working on another article right now. You guys will be notified when posted, of course.
#GreatAwakening