Have you been following @KanyeWest's tweets of late?
The dude retweeted like 10 Scott Adams videos today:
He's rapidly approaching escape velocity if he maintains these levels of #wokeness.
No, but seriously for a moment, do you understand the impact of him retweeting the videos he's been retweeting recently? Between Candace Owens and Scott Adams, he's a regular redpill dispenser for a YUUUUUGE swath of the population.
I do my work on this portion of the meme front, and Kanye's doing his. And if you don't think the convo between him an President Trump following Kanye's forced mental incarceration didn't precipitate any of this, you're a fool.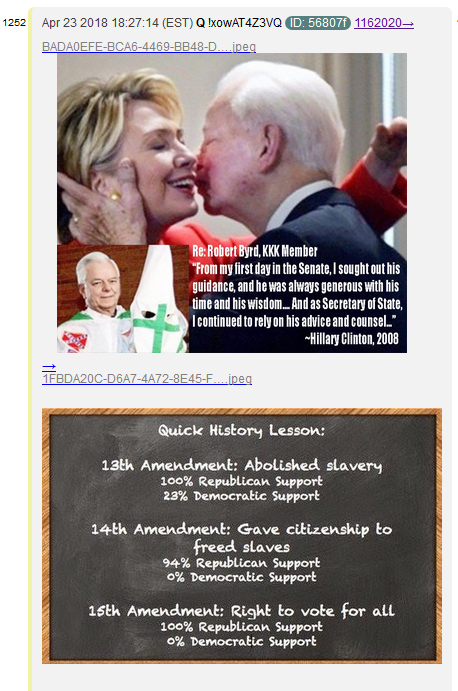 I don't think I need to add anything to this. It's pretty self-explanatory.
As a side-note, I'm really like Grassley's work lately. Between this, and his Red Cross work, dude is a total white hat.
I'm wondering if this is the MOAB Q was talking about earlier this week…
See, Planned Parenthood isn't what it seems.
At its most basic, it's a giant money laundering machine for Democratic politicians. Each and every abortion is subsidized by the American taxpayer, and then Planned Parenthood turns around and from its 77 million dollar-per-year profits (at least, in 2016), donates oodles of cash to Democratic politicians.
But beyond that, it's been said that each and every Planned Parenthood is secretly dedicated to Molech – you know, that ancient Mesopotamian fertility cult that used to burn babies alive inside a bronze, bull-shaped altar?
And then, of course, I've talked previously about former Planned Parenthood President, Cecile Richards, and her public proximity to Witchcraft and Satanism:
And then, uh… there's this:
So yeah, posts like this are satire. But only barely:
Oh! One more thing!
Did you get a chance to look at Allison Mack's indictment?
Would you take a look at those charges?
But nah, nah, #Pizzagate isn't real. Totally nothing to see there.
Riiiiiiiiiight.
#NewQ #QAnon #GreatAwakening