I know some of my readers like it when I'm able to immediately publish a follow-up very quickly after Q posts, but sometimes, it's better to wait to see if a clearer picture emerges. That way, I can post something of quality, instead of just quantity.
And it's a battle, because it's so easy to get hyped over these Q drops.
I even said this on Gab:
But what I uncovered… I think it's potentially verrrrrry big.
With that in mind, let's begin.
Okay Q, I re-read all your "Iran next" drops.
Aaaaaand, I've got nothing for that marker. Absolutely nothing.
Buuuuuuuut….
And I have to credit an #Anon for bringing this to my attention:
Sec 11A P 2.2 is a reference to an SEC filing; specifically, the one filed on the 25th of February, 2015…
https://www.sec.gov/litigation/admin/2015/34-74366.pdf
P 2.2 = Paragraph 2, section 2.
And what do you know!
Fasten your seatbelts, Legionaries. We're about to go DEEP!
So the SEC was dragging this company into court because they failed to file any paperwork with it for almost three years…
Now, that's really odd. A publicly traded company not filing ANY SEC paperwork? They're required to report all sorts of things, quarterly, by law.
Then, on March 17th, 2017, the SEC files this:
https://www.sec.gov/alj/aljorders/2015/ap-2432.pdf
Translation: they have to respond before the hearing, or the SEC will automatically rule against them.
Then, on May 13th, the SEC files this:
https://www.sec.gov/litigation/admin/2015/34-74944.pdf
So the SEC dragged this company, which hadn't filed any paperwork in almost 3 years, to court. The company never bothered to defend themselves, and subsequently had all their shares taken off the market.
It's almost like they didn't even care!
I looked into the company, and… it's very strange. There's no website (at least, there's not any more – not even an archive)… and it wasn't always called Iron Eagle Group.
At one point, it was called Pinnacle Resources, Inc. Pay attention to the yellow highlighted portion:
So who were these guys?
From Nasdaq.com:
Despite not filing any paperwork with the SEC, that didn't stop them from acquiring other mid-sized companies – such as York River Electric, in 2012… based out of Virginia, and "coincidentally" not that far from McLean…
From Investorshub:
They often highlighted their ability to procure government contracts:
Jason Shapiro is listed as the CEO up on the NASDAQ page… but if you go to his Linkedin page…
He says he was the COO/CFO…
We also learn that Iron Eagle was acquired by a private firm in 2013.
Which seems a bit odd… considering the SEC said it hadn't filed any paperwork since 2012.
And because they just bought that mid-sized Yorke River Electric, also in 2012.
Earlier, In 2010 they added investor Steven Antebi as a strategic advisor:

And they also added Joseph LoCurto in 2010. He has a TON of experience with Government contracts.
Hmmm…
The stock would eventually fall as low as 4 cents a share, angering their investors.
So who bought this company, and why?
So… if I'm reading this correctly… it looks like Chris Totaro bought the company out, and rolled it into Tru-Val Electric – which had previously been a subsidiary of Iron Eagle.  Tru-Val is still in business, and their site can be found at http://tru-val.com/:
So what's the deal?
It looks like… and this is just speculation… but it looks like Iron Eagle group was basically a shell company. Not entirely. Maybe shell company isn't the right word, but I'm not sure what to call it exactly. Sure, they did real projects, too. Plenty of 'em, in fact. But that makes the cover that much more convincing.
You know, like the mafia importing olive oil! They're just legitimate businessmen!
Now, despite the NY/NJ connection, I'm not saying Iron Eagle was mafia.
But you've got a company here who has:
repeatedly worked on Government contracts
went on a hiring and acquisition spree from 2010-2012 which included

adding a major banker/financier to their advisory team
adding a guy with a ton of experience in major government contracts to the board

sold off in 2013
Refused to provide any paperwork at all during that time period, resulting in the business having its shares barred from public trading.
Does that not look extremely suspicious to you?
Does that not reek of fraud?
Do you think they could have been hiding something?
Perhaps… some kind of clandestine dealings with Iran and the Muslim Brotherhood?
Guys, this can't be overstated. All major companies have to deliver quarterly reports in the US. It's required by LAW.
These guys were so desperate to hide whatever it was they were doing – that despite already doing millions of dollars worth of business a year – they just completely ignored these elementary requirements.
And then the company is acquired and everyone walks away, scott-free.
So the question remains…
Is this the company Obama used to funnel money into Iran?
Refer back to Qpost 1241:
Was this "Slush Fund" money that Obama allowed Iran to extort from us?
Is that why it had to stay off the books?
So much so that they were willing to sacrifice the whole company, so long as there were no public records?
Tell me if I'm on to something here or not, guys.
Ah, ol' "Devil hands" Macron. "Jupiter" himself.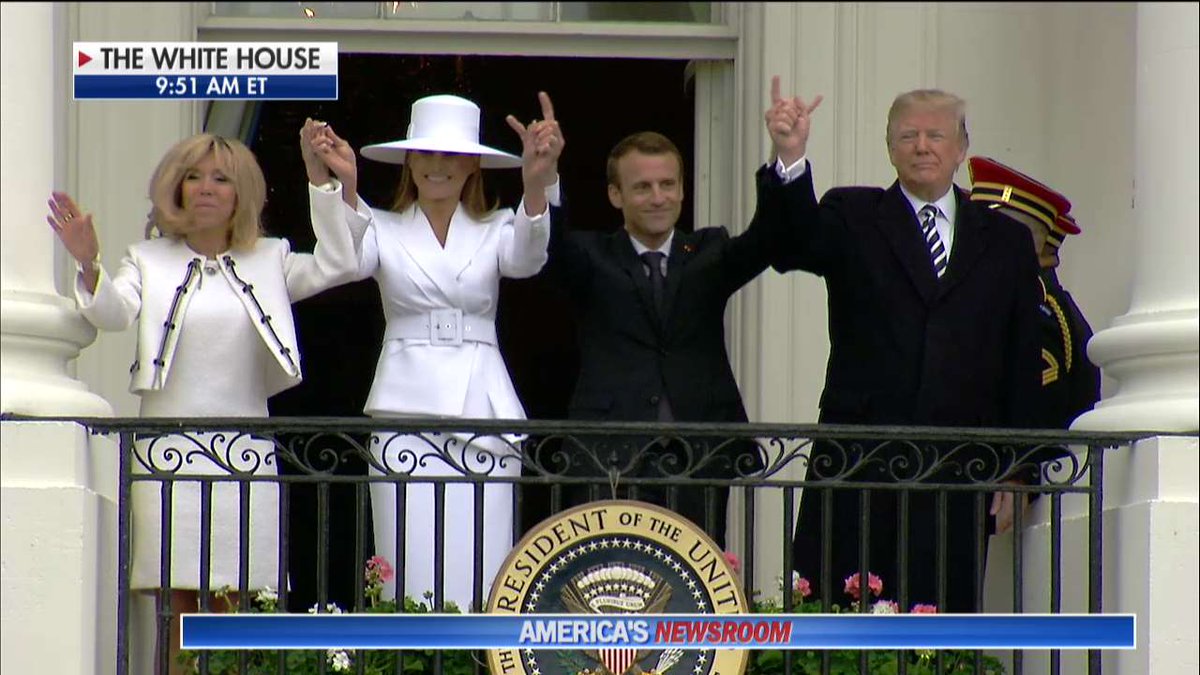 Aw, the flow of money has been cut off.
Remember, from yesterday, this ties in to the Paris Accord. Remember, rogue nuclear states – like Iran – were previously used to force US lawmakers (at gunpoint), to sign on to deals that would not benefit US citizens. It becomes a case of global extortion.
Sign the treaty, or get nuked!
And thus, the grave train arrives (at least for the politicians and the bureaucrats. And again, as we established in our examination of the drops yesterday – treaties like the Paris Accord provide huuuuge inflows of money for these guys.
Q is saying 500 billion, here. Macron wants that 500 billion.
But without that Iranian/North Korean/Pakistani leverage coming in to play… well, that's not a very good deal, is it?
Ya got no leverage, Crony Macron!
Like I said above.
No coincidences?
No coincidences.
Precursor to the MOAB, but definitely a BIG precursor.
Re-read this old Q post – relevant portion highlighted.
This is only the beginning.
#IRONEAGLE #Iran #NewQ #QAnon #GreatAwakening #NoCoincidences