I hope you bought your FANG stock puts months ago. It's gonna pay off big, if you did.
I looked the day #QAnon said to track insider sales, and this is publicly available info on NASDAQ's site, but yeah, #Cuckerberg has been steadily unloading this whole time.
God, I hope they find grounds to invoke #AssetSeizure against this #Reptilian.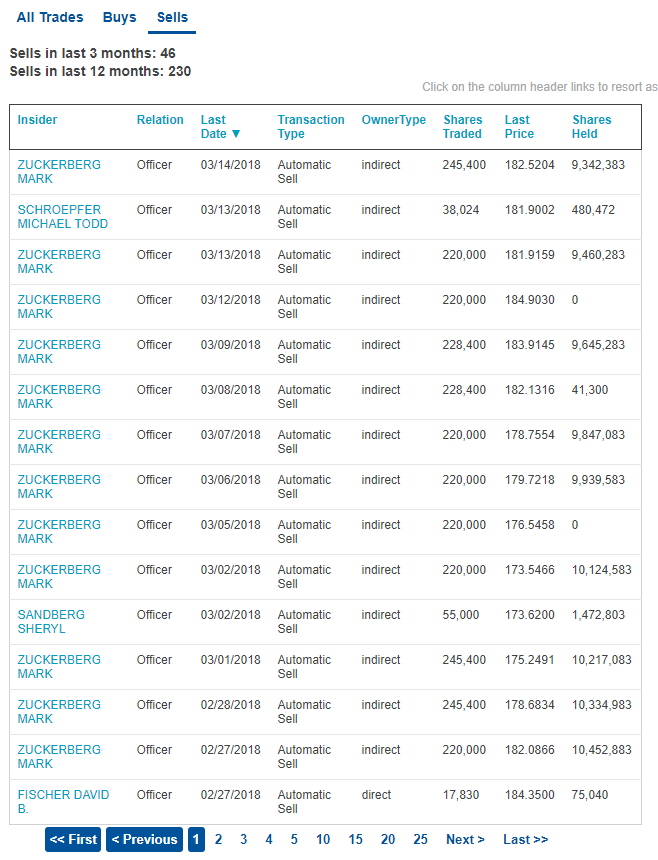 #QConfirmations #SiliconValley #TheCabal